6 Breastmilk Soap Makers in Malaysia
Breast milk soap makers all in one place!
Have a lot of surplus milk? Expired and don't know what to do with them? Check out 6 breast milk soap makers in Malaysia listed down below for you:
MyMateria specialises in 100% pure and natural handmade soaps as well as
breast milk soaps
for babies. Their soaps are fragrance and preservatives free and also free of any artificial colorants
. High quality oils, 100% pure essential oils, exotic butters and natural herbs and clays are used in their soaps.
Selling at MYR 110, these breast milk soaps are customisable. Made from 72% extra virgin olive oil, pure coconut oil, palm oil and raw Shea butter, 1 kg of breast milk soap will require about 12-14oz of FBM. You will be getting about 12-16 pieces of soap depending on your design choices.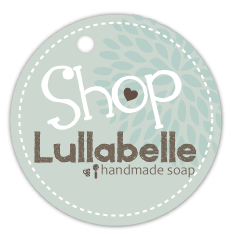 Lullabelle's soaps are handcrafted in small batches, each recipe crafted with care to incorporate the most pure and natural ingredients. Premium plant oils – pure olive oil, coconut oil and sustainable palm oil along with nourishing butters, fruit and nut oils are used. Their soaps are scented with pure essential oils (no fragrance oils here!). Clays, herbs, botanicals, and spices are added for color and texture.
What's different about their soap is that they contain 10 to 15 percent less lye (sodium hydroxide) than other soaps which means that some fats and oils are left in the soap, for a smooth, silky, clean sensation. Custom breast milk soaps costs MYR 150 per batch and they have some pretty cute designs.
Ameryllis Nature soaps are 100% hand made and organic with skincare properties. Again only using the best quality oils and raw materials, I loved how they paired breast milk and oat in this one:
Handmade soap made by a working housewife, I love her modern take on handmade soaps: the marbling and colouring is really spot on!
Her custom breast milk soaps are also not your usual creamy white cutesy bars, that is if you want something a little more rustic.
Beyond the Milkyway provides personalised handcrafted breast milk keepsakes and soaps that every Mother can afford to own. From their beautiful handmade necklaces and other accessories, to their super cute hello kitty breast milk soaps. Do pop by and check out their beautiful and meaningful creations!
Established in 2008, they are one of the reputable natural handmade soap in Johor. The largest SLS/SLES free Soap base manufacturer, include Transparent and Opaque soap base that are Coconut oil base, they also provide a full range of Soap Making Courses include raw materials and professional formulation calculation.
Their soaps have:
No Animal Fat
No Sodium Lauryl Sulfate (SLS)
No Preservative & Alcohol
No Whitening Titanium Dioxide
They also do custom breast milk soaps and also offer classes to teach you to make your own!
Mana-mana pandangan dan pendapat di dalam artikel ini adalah peribadi dan tertakluk hanya pada pengarang, ia tidak mewakili theAsianparent atau klien.